STAFF QUALIFICATIONS
Our staff members are chosen from a variety of educational backgrounds, ranging from Registered Early Childhood Educators to teachers and specialists in Outdoor Education, depending on their particular role. Little Lions has embarked on our own training program. Our staff members are offered in-house Waldorf training to further enhance their skills.
Little Lions makes every effort to hire RECE staff for all our programs. Staff with other qualifications are sometimes hired but in-service training is a requirement to ensure that non-qualified staff meet our requirements. Staff members receive in-service training by their site supervisor, the CEO, Human Resources, Resource Consultants, local presenters and, on occasion, by visiting Waldorf presenters.
We take advantage of opportunities for staff development through workshops led by organizations such as Communities Together for Children and the Children's Centre. Our organization is committed to staff development and education.
See our Training Centre section to see how we support our staff and their continued learning.
Interested in getting involved with our organization? Click below to view employment opportunities, board of director positions, committee and volunteer opportunities, monetary donation information and more!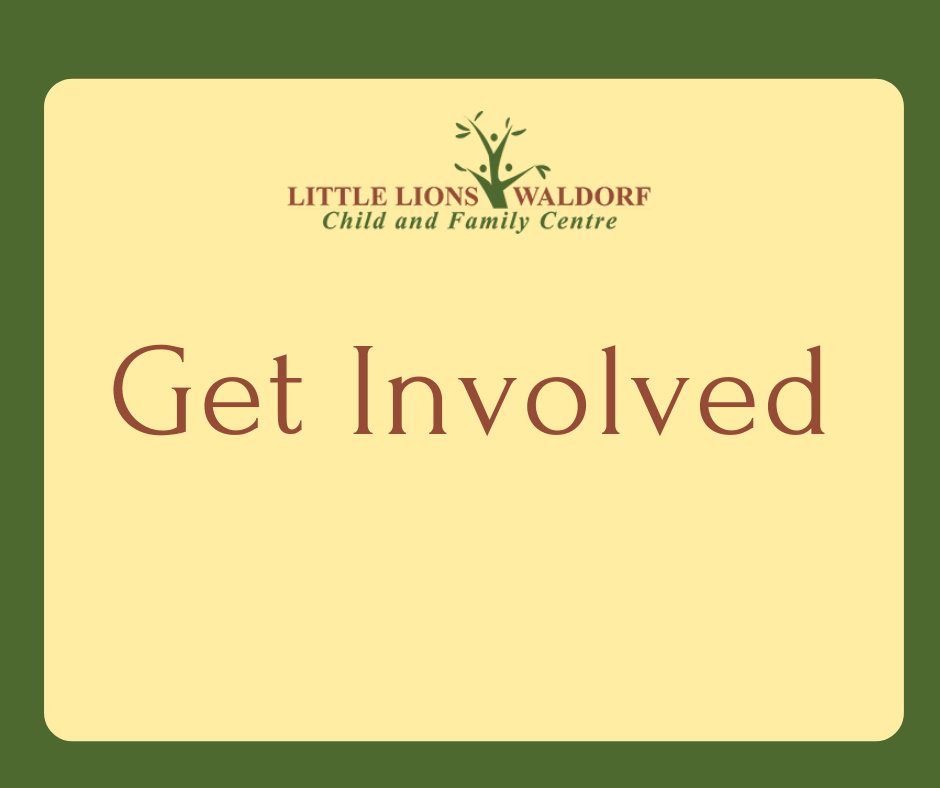 Little Lions is an equal opportunity employer and encourages applications from women, indigenous persons, members of visible minority groups and persons with disabilities. Reasonable accommodations are available on request for candidates taking part in all aspects of the application or interview process.